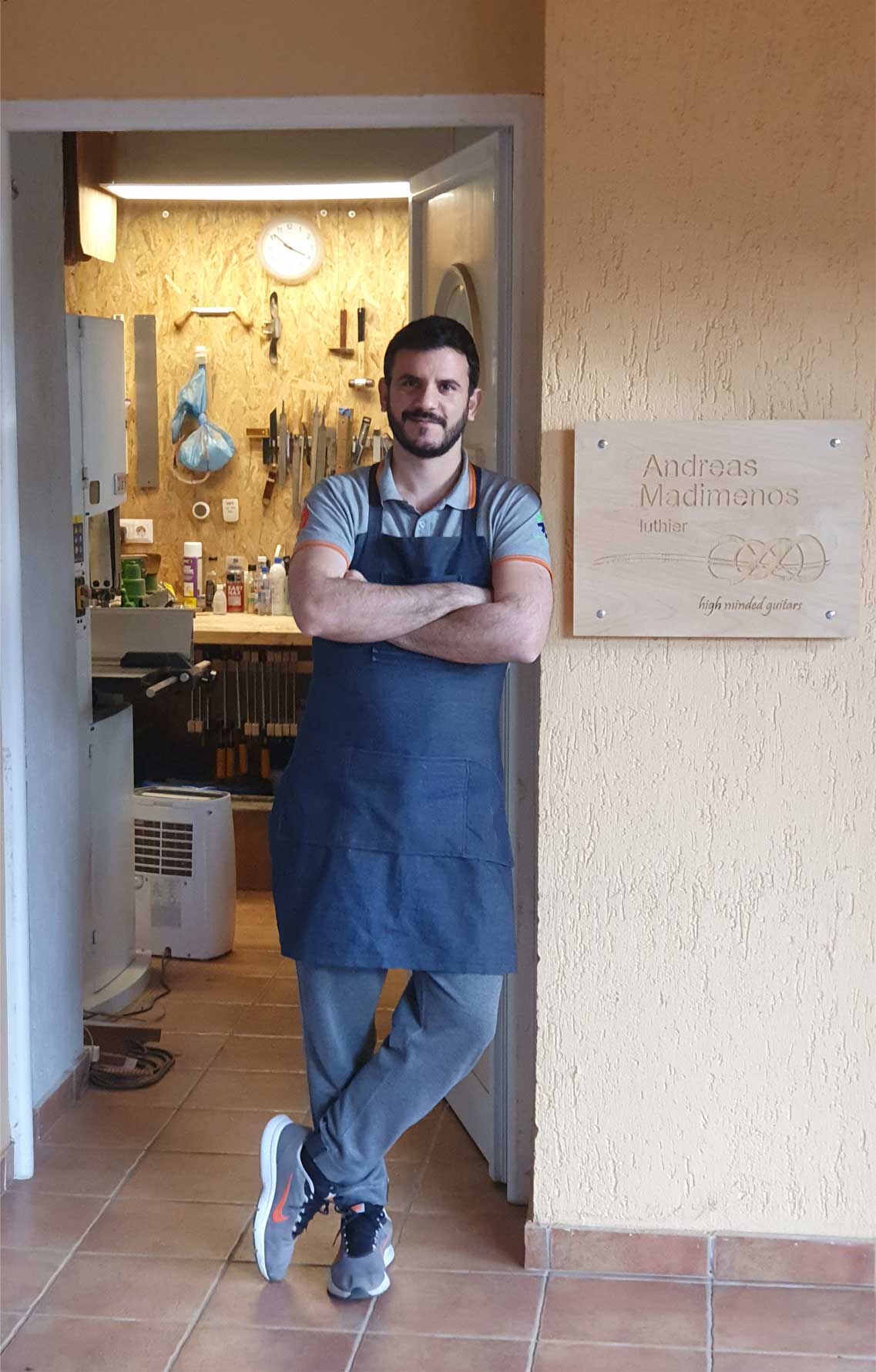 Andreas Madimenos was born in 1984 in Athens, Greece. At the age of 7 started playing the guitar and later on completed his music studies. During this time, also managed to study in Athens University of Economics and Business, receiving his Bachelor and Master Degree in Financial sector.
From a very young age Andreas was interested in wood crafts and on 2014 his passion for guitars led him to Pavlos Gypas workshop.
Now he maintains his own modern and fully equipped guitar workshop, where he builds classical, flamenco and acoustic guitars.